Ramsey Timber have invested in an office refurbishment at their factory in Bradford, which was opened by founder, Peter Ramsey, this month.
"The build project was long and complex as we were converting single storey offices to a two-storey structure. However we had a great team of contractors involved, who managed to complete on time and budget, and deliver top class offices for our team" said Lawrence Marklew, Facilities Manager.
The new office has created 20% more room than the old offices, including more collaborative, digitally-enabled spaces. It has also freed up space for additional, finished-goods racking space in the warehouse.
"The new offices are fantastic! They give our team the great place to work they deserve after their hard work over the last few years" said Mike Ramsey, Managing Director.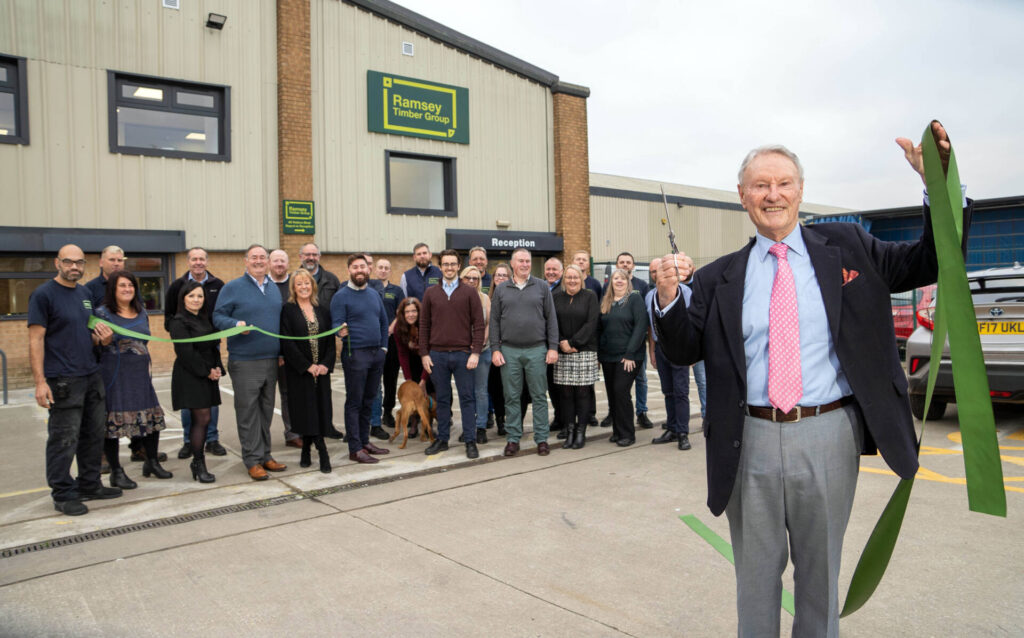 In the New Year, Ramsey Timber is turning its attention to connecting Unit's 1 and 2 to improve the flow of materials between the storage and production sites, as well as much needed renovations of parts of Wellington Street.