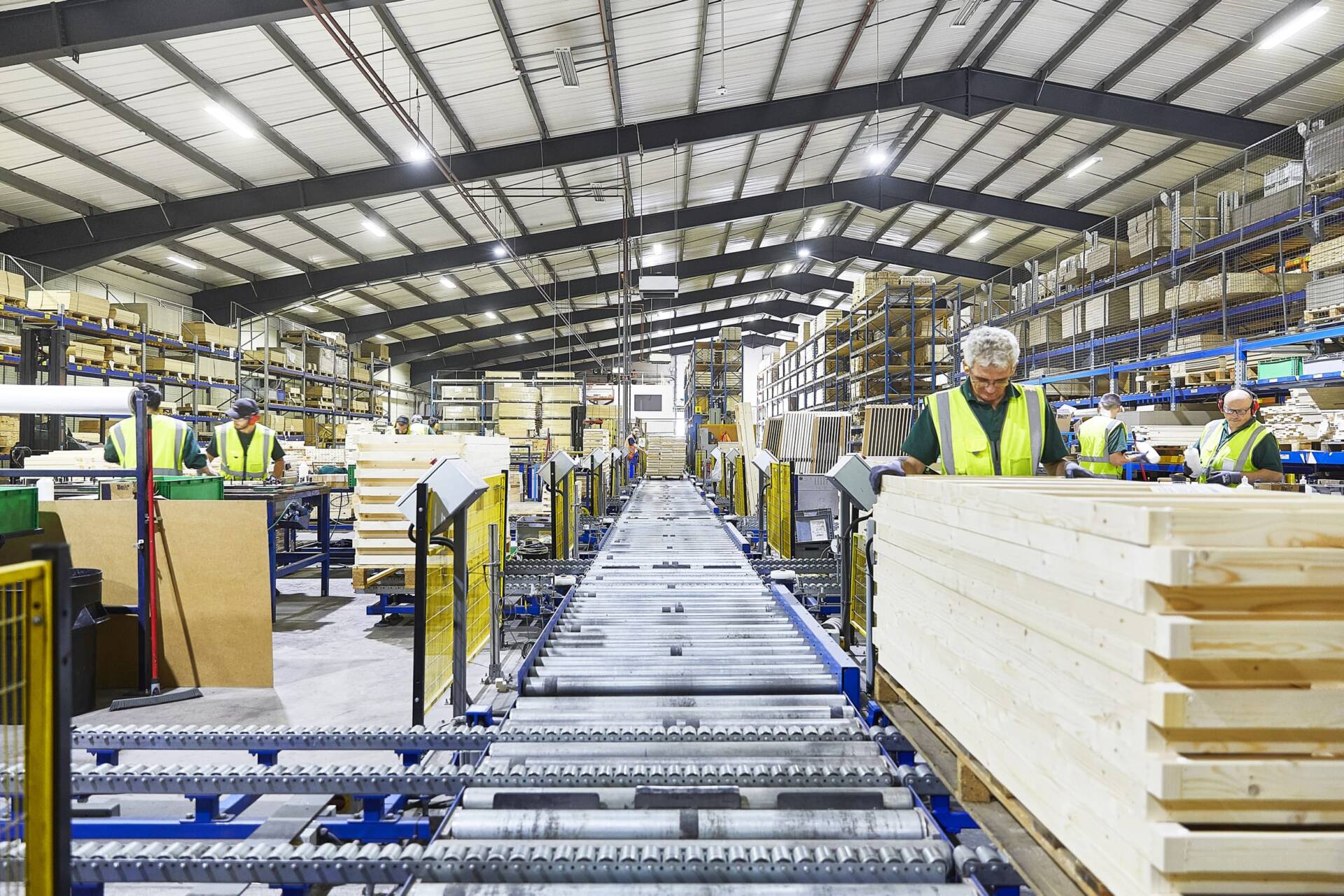 Over 130 years in the timber trade
In 1890 George Edward Ramsey started to build canal boats and barges in Bradford. In 1972, his grandson, Peter Ramsey, found a niche in the market and established Peter Ramsey Timber Ltd. His business sold timber components to local bed manufacturers. 50 years later and Ramsey Timber Group is the leading supplier of timber products to the UK bedding and furniture industries. We are proud that our divan and ottoman frames now feature in most UK showrooms and online stores.
Proudly based in Bradford
We operate across two connected sites in Bradford, totalling 140,000 Sq Ft of manufacturing, warehouse and distribution space.
We employ a 140-strong team from the local area, and offer great career opportunities from factory through to head office. Check our Careers page for current vacancies.
We are proud to support charities in Bradford, and across Yorkshire. From donating timber for community projects to raising money through our Christmas raffle, we are committed to supporting the great work of the below organisations .