The timber donated by Ramsey Timber this winter has fuelled the campfires of the Valley Project in Bradford that has cooked over 3000 meals for children in the Holme Wood estate.
Established in June 2018 The Valley Project provides a safe outdoor space for children and young people to meet, play and develop socially, emotionally and physically.
"We have supported the fantastic work that The Valley Project do for many years now. It is brilliant to see how great an impact they are having on the children of our local community, and we looking forward to fuelling their fires for the years to come!" Elaine Ramsey, director.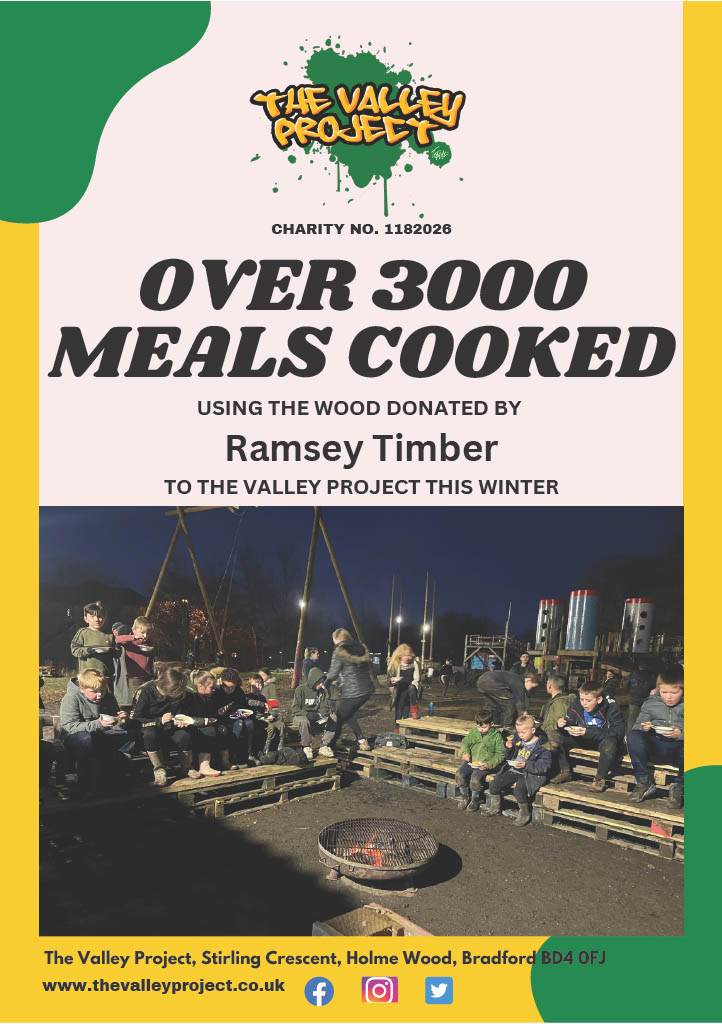 You can find out more about the valley project here
Ramsey Timber Group is the leading supplier of timber components for divan and ottoman bed manufacturers in the UK. Ramsey Timber specialises in manufacturing and sub-assembling softwood timber and sheet material components for divan and ottoman bed frames. This includes divan bed components, sub assembled divan frames, bed slats, futon components and sub assembled Ottoman kits. We offer complete solutions for the bed industry and can also supply a wide range of chipboard headboards to suit all sizes and styles, as well as drawer fronts and drawer baseboards for divan beds.