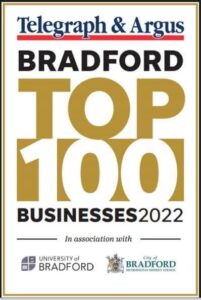 The list, which celebrates the city's biggest successes from 2022, was unveiled at an event on Tuesday, June 27, at the University of Bradford.
Ramsey Timber placed 22 out of 100. The full list can be found here
Ramsey Timber Group is the leading supplier of timber components for divan and ottoman bed manufacturers in the UK. Ramsey Timber specialises in manufacturing and sub-assembling softwood timber and sheet material components for divan and ottoman bed frames. This includes divan bed components, sub assembled divan frames, bed slats, futon components and sub assembled Ottoman kits. We offer complete solutions for the bed industry and can also supply a wide range of chipboard headboards to suit all sizes and styles, as well as drawer fronts and drawer baseboards for divan beds.